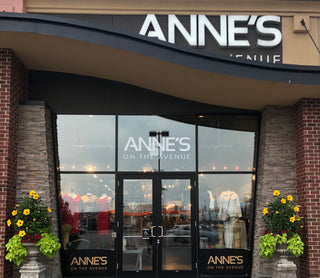 Dressing our community for 34 Years
WELCOME TO ANNE'S ON THE AVENUE
Women who want contemporary, classic or cutting-edge fashions have made Anne's on the Avenue the place to shop in Windsor and Essex County since 1989. At Anne's we believe a woman's wardrobe is the outward expression of her inner style and confidence, so our goal is to help her choose pieces that are flattering, fashionable and tailored to her individual needs.
WELCOME TO ANNE'S ON THE AVENUE
We know the Anne's on the Avenue client wants to fill her closets with outfits and accessories that are timeless and effortless, and we feature some of Canada's best designers to help her do precisely that … designers like Frank Lyman, Habitat, Nordic Beach, Alison Sheri, Charlie B and Marble.
 Anne's also has an extensive collection of ladies' fashion accessories including unique handbags, fabulous  jewelry collections and  flattering scarves. Anne's on the Avenue can dress you for every occasion, from a casual afternoon with friends,  a day in the office or for the next big gala.
You'll find our boutique in Tecumseh's prestigious East Point Trails Plaza. Come in to see for yourself, but right now take a stroll through our website and check out our Fabulous Fall 2023 fashions!
Follow us on Facebook and Instagram
This is not the first time this little gem of a shop has come through for me in the fashion sense. They carry the brands I love in the size I need. Just received my Lyman top today and its lovely. Although they couldn't guarantee it would make it across the country and to the prairies this week, it did. Now I have my wedding guest attire. Thank you Anne's!
– Iris O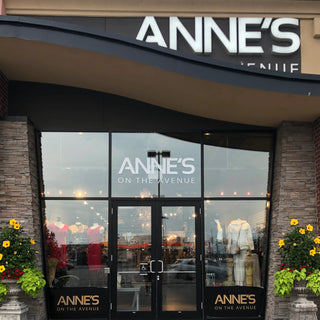 "Favourite shop for all my clothing shopping. In tecumseh but also online options. Professional staff and Anne is always accessible. Canadian designers. What more could you want. Shop Anne's on the Avenue."
– Marion Morassutti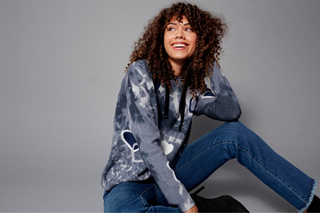 "Very attentive to the customer! Was very happy with the choices and the sales persons suggestions! Will be back again!"
– Sue Hadden-Ion